Lipiec 2021 – fantastyczna zabawa na awaryjnym zasilaniu. Przed weselem przeszła nawałnica i pozbawiła miejscowość zasilania, ale entuzjazmu gości nie zatrzymała. Super zabawą od początku do samego końca. DJ Damian Nowaczyk wodzirej na wesele.
Impreza odbyła się daleko od mojego domu, bo aż pod Gdańskiem. Warto było wyruszyć w tę podróż, bo impreza była świetna. Jak wspomniałem we wstępie, zasilanie w gniazdku nas nie rozpieszczał, a agregat miał co robić, żeby zasilić kuchnię i moje nagłośnienie. Na szczęścia udało nam się zrobić wszystko, co zaplanowaliśmy na tę noc. Było niesamowicie miło, a goście bawili się razem z Parą Młodą od początku do samego końca, z niewielkim przerwami na spadek napięcia w gniazdku 🙂
Na weselnym parkiecie. Rozpoczęliśmy imprezę od uroczystego korowodu weselnego, a później Para Młoda odtańczyła swój pierwszy taniec w chmurach i pięknie zaangażowała gości do dołączenie na końcu układu. Wszystko ruszyło do przodu i goście chętnie bawili się i brali udział w animacjach tanecznych. Największą furorę zrobiły meksykańskie kapelusze i animacja taneczna z nimi związana. Do tego doszło sporo muzycznych życzeń od gości. Świetne wesele i jeszcze raz wszystkiego najlepszego na nowej drodze życia Kasiu i Mateuszu. Do zobaczenia na kolejnych imprezach. Z chęcią przejadę się ponownie w te strony, bo mam same miłe wspomnienia z nimi związane.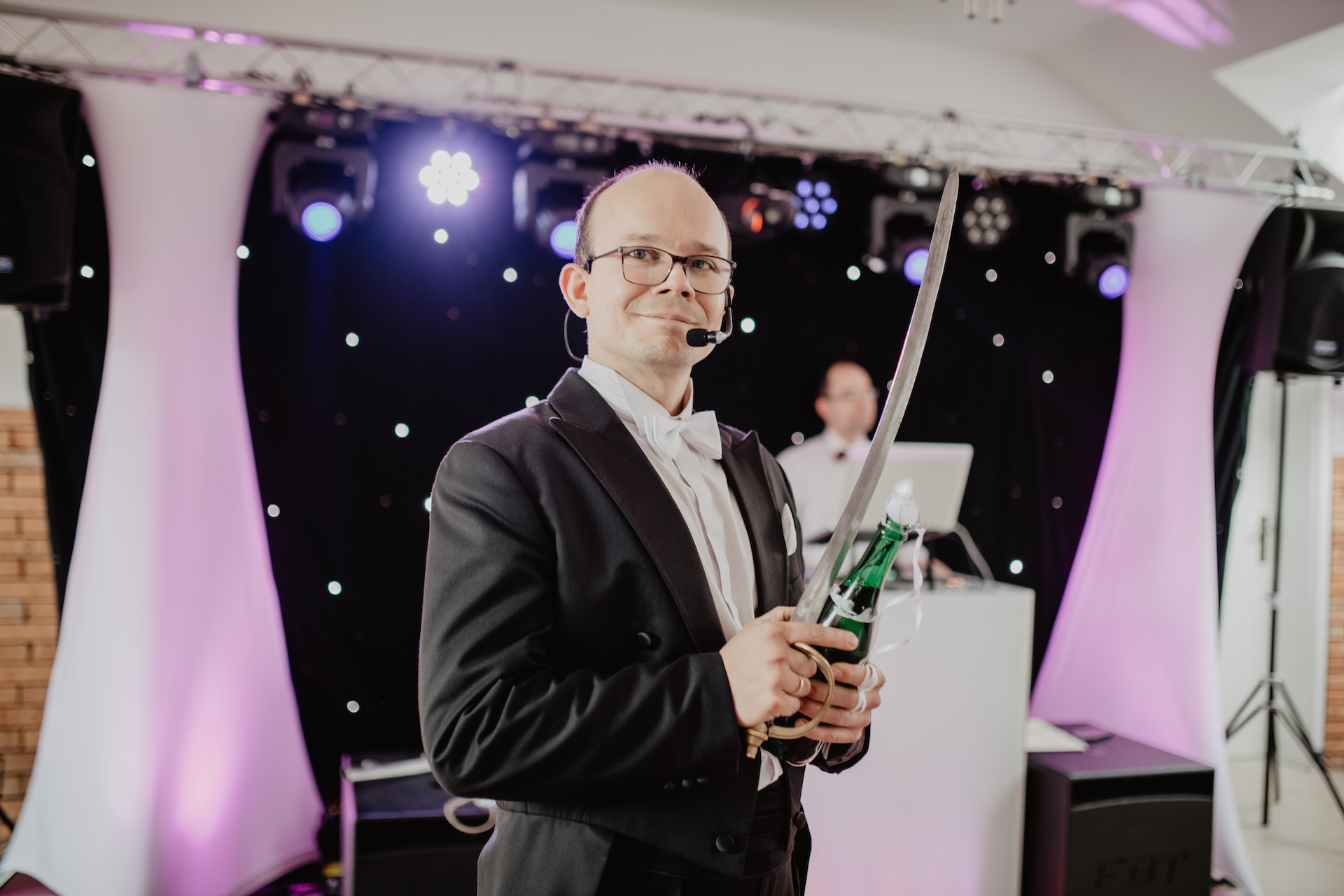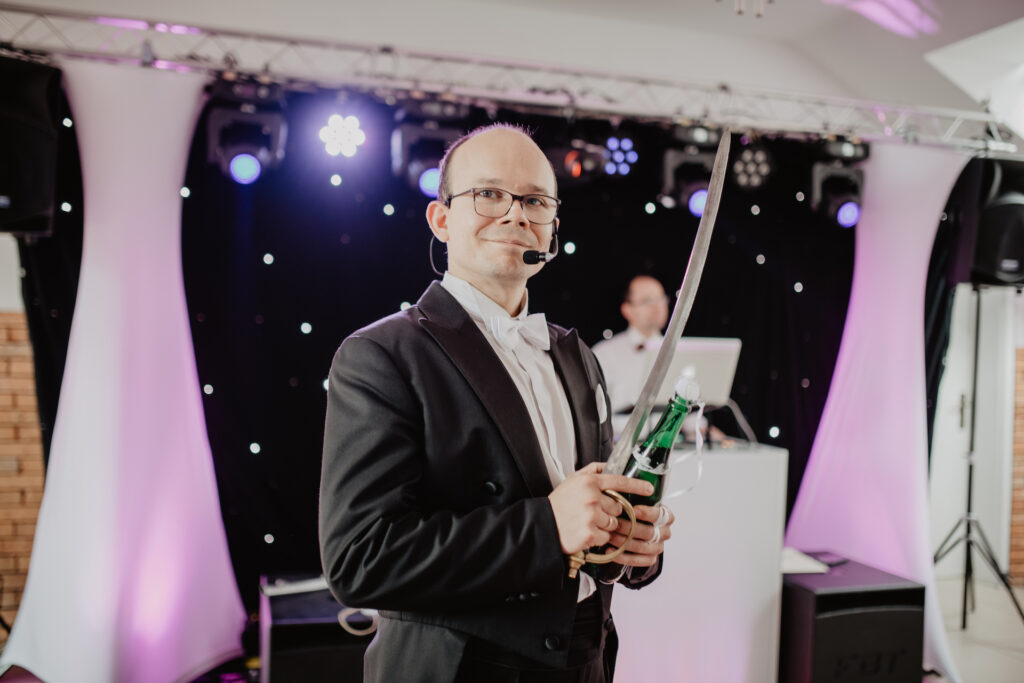 Wodzirej na wesele- to nie praca, tylko pasja
Zakochania, przeziębienia i zaangażowania nie da się ukryć. To prawda! Myślę, że zaangażowanie jest najważniejszym czynnikiem udanej imprezy. Zimny profesjonalizm nie wystarczy, aby w gościach weselnych wzbudzić radość i entuzjastyczne reakcje. Trzeba naprawdę się postarać, aby razem z nimi dobrze się bawić. Taki już los wodzireja musi się bawić swoją pracą. Jeśli mam być szczery dla mnie to idealne połączenia pracy i przyjemności. Jestem wodzirejem weselnym, który uwielbia swoją robotę. Nie wyobrażam sobie pracy na innym stanowisku.